Creative Commons Zone!!
Eve's Patterns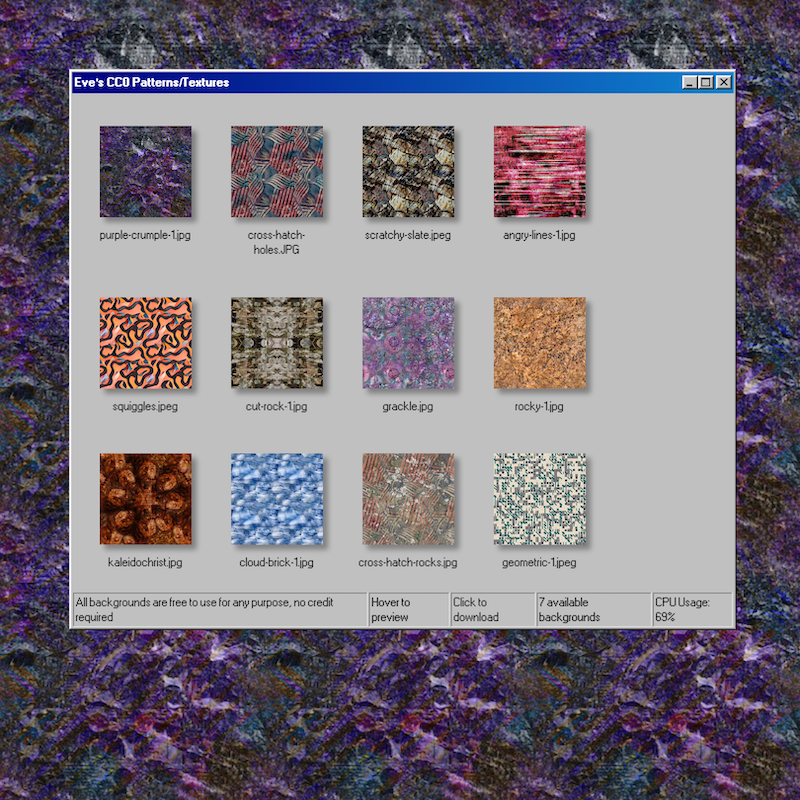 I made a bunch of seamless pattern-y texture-y images that anyone can use. They are licensed under CC0 so you can use them for any purpose without crediting me. I'd love to see whatever you create with them! My email is letters at eveharms dot com
---
Infinite Scroll of Random Images from the Metropolitan Museum of Art Open Access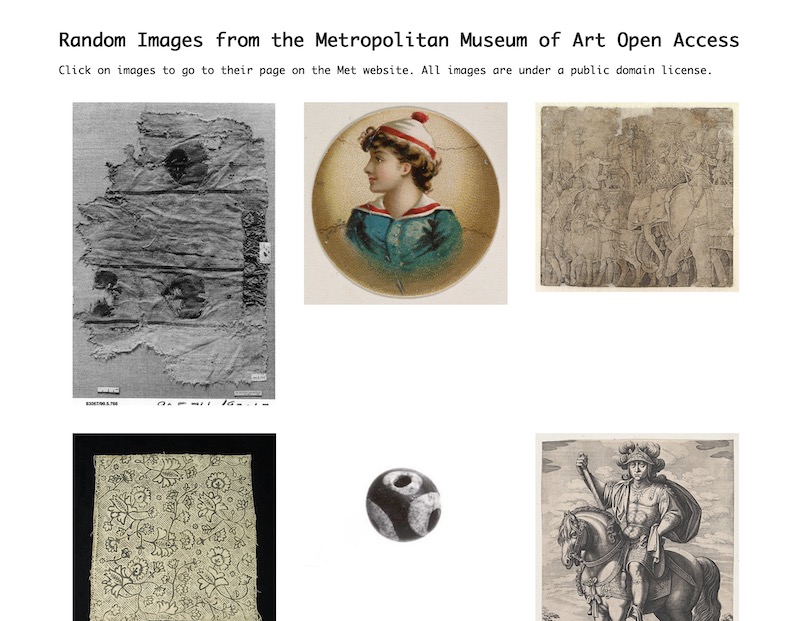 I made a page that uses the Met Open access API to display an infinite scroll of images from the Metropolitan Museum of Art, all under a public domain license.
---
My flickr page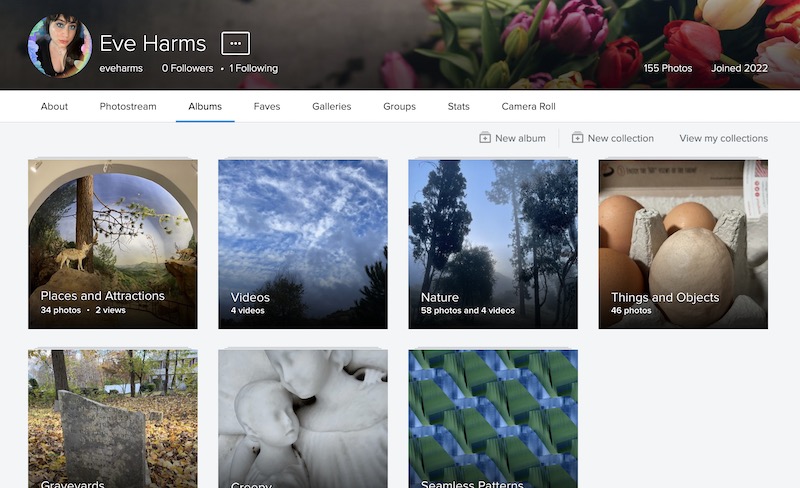 Nearly all photographs, drawings, and patterns on my flickr page are under a Creative Commons 0 public domain license. You are welcome to use them for your projects!